TW Woods have been providing engineering services to the manufacturing, mining and heavy industry sectors across Australia and internationally for over 50 years, with 3 generations of the family involved in all aspects of the business. TW Woods specialise in precision fabrication, plasma profiling and rolling and pressing services to manufacture and deliver chutes, bins, tanks and loaders.
What we do
TW Woods Services
Complete Fabrication Services For Projects of Any Size 
There is simply no limit to what TW Woods Construction can do for your project, no matter how big or small it is. Servicing NSW and beyond, we can handle everything from profile cutting and rolling and pressing to abrasive blasting and fabrication services. We are hugely proud to offer our expertise and technique in all areas to our clients. We look forward to working with you and building an ongoing relationship.
OUR CLIENTS
Hear From Our Clients
I highly recommend TW woods from a friendly professional customer service level to their outstanding quality of work.
We have been using TW Woods for sandblasting and priming our mining equipment for more than 20 years.
We work to tight customer deadlines and TWW always meets our expectations.
SBA and TW Woods have had a long standing relationship which has grown throughout the years.
Jed and his team are highly professional and diligent in their delivery and are a great bunch of people to work with.
I have had the pleasure of working with TWW for approximately four years as a representative of Berendsen Fluid Power and they have consistently provided us with exceptional service.
TWW has proven themselves to be a reliable partner in ensuring their commitment to quality and turnaround. They have consistently met our needs and requests with short notice, ensuring that our operations are not disrupted unnecessarily. This level of reliability has been crucial in maintaining our workflow and meeting project deadlines effectively.
I highly recommend TWW for their paint and blasting services. They have consistently delivered outstanding service, demonstrating their expertise, professionalism, and commitment to customer satisfaction. Berendsen Fluid Power has greatly benefited from our partnership with TWW and we look forward to continuing to use them as a supplier in the future.
We approached them with no initial drawings or information to complete the job. However, Nathan and Jed managed to source the material needed, and create the drawings from scratch with the job becoming a success. Hands down Jed and Nathan are the best when it comes to Metal Fabrication. The staff at TW Woods are always a pleasure to deal with and they produce next level quality products and more importantly are hassle-free. Thank you as always to the team at TW Woods Construction.
In recent times, TW Woods have been supporting Varley with one of the largest defence contracts Varley Group has ever had. This project has quite stringent quality and reporting requirements. TW Woods willingness and ability to adhere to these requirements is demonstrated in the quality of the product delivered to Varley.
TW Woods have been unbelievably helpful to Cumi Australia when working on various projects over the past 10 years. When facing the various challenges that a project might throw at you, Tom and his team have come up with innovative solutions and provided technical support. Their work is "top notch" and is always completed on time. I would not hesitate in recommending TW Woods for any fabrication or manufacturing project.
TW Woods are always willing to work in with and manage requested lead times. RFQ's are on time and are easy to read and to understand what is included (or not included). The office staff are always welcoming and pleasant to deal with with vast knowledge of industry, equipment, skills and supply. Workshop employees have always treated me with respect and are very willing to help with any questions I may have. I have no hesitation in dealing with TW Woods or recommending TW Woods to others for engineering services.
Armour Transport Logistics – ATL , has been transporting mining infrastructure both in & out of TW Woods for many years now. It is great to be involved with a family business which has an appreciation to be both its direct & indirect workforce. From the workshops, loading areas through to the office, it is always an easy & straight forward process, even with some of the more complex jobs, the guys a more than happy to work safely along side of us truck drivers. Well done TW Woods, it is a pleasure to be involved transporting your first class products.
Stay Up To Date
Latest News
Our Company
Our Certifications, Partners & Associations
TW Woods Construction is certified ISO 9001:2015 by Quality Management Systems for:
Fabricated heavy metal product manufacture and repair
Design, Engineering and Drafting
Profiling, rolling, pressing and welding
Finishing, abrasive blasting and industrial coatings
We strive to gain our certifications & accreditations to work closely with our partners and associates.
At TW Woods Construction we value our partners as we know that all people & companies are paramount to getting projects done correctly, safely, on budget & on time.
We work closely with the following companies – Telford Engineering Solutions, SKALA, Alloy Steel International, Hardbox Wearparts, Hunternet , AiGroup.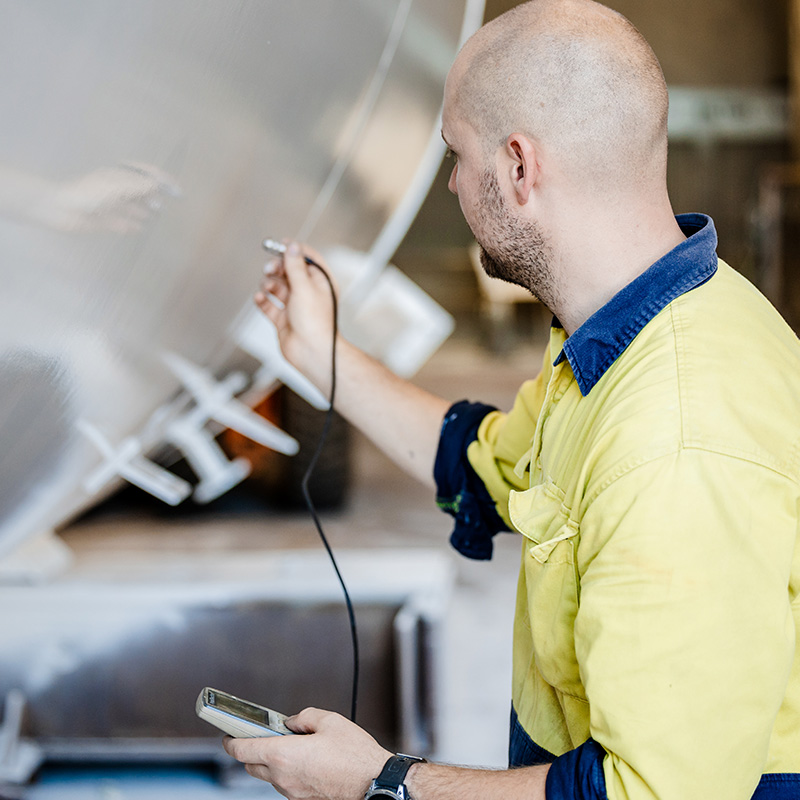 Get In Touch
Contact The Team Now
To discuss your project requirements – please call one of our friendly team members, or alternatively, you can submit your enquiry using the contact form or chat anytime through the messenger button at the bottom right of any page.